Guided by our academic leadership and a vision for the future of the university, Georgetown is engaged in a comprehensive master planning process to ensure the university has physical spaces that support future academic programs and a vibrant living and learning community on the Main Campus.
Through this process, Georgetown is engaging its community and stakeholders to plan for future academic spaces, recreational facilities, green space, student residences, transportation solutions, and the best use of our existing infrastructure.
Already you can see signs of progress toward new and improved living and learning spaces, and as we prepare for the New Year, additional projects will begin to take form. MedStar will begin construction of the new Medical/Surgical Pavilion in the spring of 2018 and construction on Cooper Field will begin in January.
The participation of the entire Georgetown community – students, faculty, staff, alumni, and neighbors – is essential to achieving our shared vision. We encourage you to engage in the process and learn more about master planning.
---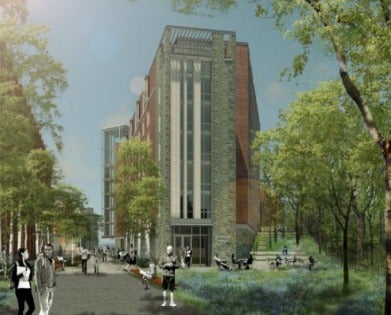 Georgetown's master plan seeks to develop new residential and student space to enhance the living and learning community on the Main Campus.
---
Related Information